Scientology Volunteer Ministers Goodwill Tour in Gujarat
Scientology Volunteer Ministers India Goodwill Tour has moved on to Ahmedabad in the State of Gujarat
The Scientology Volunteer Ministers India Goodwill Tour has moved on to the city of Ahmedabad in the State of Gujarat.
As in other cities in India where the volunteers have toured, their seminars have been very popular in colleges and universities.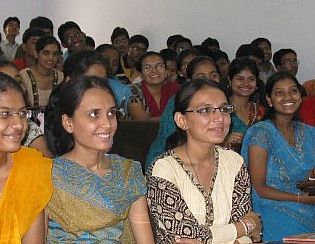 One such seminar, in the technology of study, was held to great results at the Gujarat University Law School. Law students need to learn, retain and use a great deal of information, and the students at the law school found their seminar extremely useful.
Scientology volunteer ministers provide seminars and workshops on practical tools and skills developed by L. Ron Hubbard, as covered in the Scientology Handbook. These include communication skills, conflict resolution and the basics of organization. Any group wishing to arrange a seminar can request one online through the Scientology Volunteer Ministers web site.